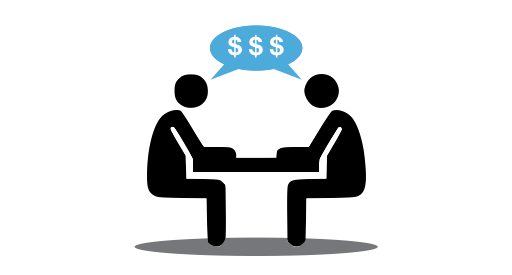 As insurance giants continue to grow, physicians in private practices are routinely used as a cost-saving measure as they are forced to accept ever-decreasing fee schedules. Every player and participant in the healthcare system agrees that the costs are spiraling out of control faster each day, with higher costs and increased deductibles. The misnomer is that private practices are a part of the problem when really they should be one of the most important elements in decreasing costs. Private Practices provide better care and outcomes that save money in the long run, so it's essential that they are properly compensated so they can avoid being absorbed by vastly overpaid payer owned and hospital-owned systems. Yet, Physicians are having to jump more hurdles than ever just to get paid.
Going up against a large health plan can seem daunting, mystifying, and like an impossible task for a busy private practice. Who has the hundreds of spare hours needed for even the simplest of rate negotiations? More often than not, practices feel like they don't have another option but to accept the terms the payers first offer to them. By neglecting to negotiate their rates, they're leaving money on the table.
Here are 4 strategies to help you come out on top in payer negotiations:
1. Map out your strategy
If you want to set yourself up for success, you need to lay out a roadmap and develop a concrete strategy to reach your goals.
Breakdown your current contracts: It is important to identify the start and end dates of your contracts and leave yourself enough time for the inevitable back and forth that comes with the negotiation process.
Find your negotiation team: You should pick one individual to be your point person throughout negotiations, so communication between the payer and your practice can remain clear. Often times finding an expired negotiator is more time and cost-effective, so find one with a proven track record.
Outline your Goals: Take the time to figure out what you want to get out of these negotiations. Do you want a 10% increase? Will you accept any improvements across the board? Identifying these terms before you start talks with the payers is the key to staying focused.
2. Review Your Terms
Contracts are intentionally complicated to deter people from looking at them too closely, so it is crucial that you take the time to dive into the agreement you have with the payer. Typically there is always going to be room for improvement in your contract if you scrutinize the terms they have outlined. Don't be afraid to ask questions! The right question could uncover "hidden" terms that are tucked deep within the contract that are undermining your potential profits.
3. Establish Your Value
Establishing your value as a privately owned practice to the insurance payer is the single most important aspect within negotiations. By highlighting what your practice brings to the table you can create leverage. You want to provide the evidence that proves how investing in your practice will benefit the payer as well.
Does your practice have a specialty? Do you have return patients with a high satisfaction rate? Does the patient care you provide prevent unnecessary emergency hospital visits that come at a cost to the payer?
Putting together a data-driven analysis of your practice is essential for successful negotiations. Many private practices have found more success when they look to hiring a rate negotiation expert who specializes in putting together a value proposition that pinpoints exactly what your practice brings to the table. Bringing in an unbiased third party to evaluate your strengths as a practice can give you an edge you wouldn't have on your own. Creating a strong argument to demonstrate the value of the practice will give you the leverage you need to negotiate higher rates.
4. Follow Up
One of the most difficult and time-consuming aspects of the negotiation process is communicating with the payers. In the beginning, tracking down the appropriate representative for the health plan in your geographic area always tends to be more of a challenge than anticipated. They are often evasive and are always looking to avoid negotiating. At the end of the day, insurance payers don't want to give you more money than they have to and if they can brush off your request for an increase then they will. Negotiations can easily fall through the cracks if you don't have someone putting reasonable pressure on the payer to consider your proposed terms.
The process of following up through email or over the phone can be dragged out for months at a time, so it is important to remain attentive so the process can continue moving. Setting weekly reminders to send follow-up emails and calls is essential for success. This is another area where hiring a professional to represent you could be an incredible time-saver and valuable resource in helping get you the results you desire. Make sure that their incentives are aligned with your practice and they get paid when you have increased rates. The road to negotiating better reimbursement rates for your private practice is never simple, but if you are willing to dedicate the time and energy then you will walk away with a stronger practice and with more money in your pocket.