Our Tools to Hold Payers Accountable
NGA Healthcare has over a decade of experience negotiating insurance contracts; in fact, many of our clients reach out to us after years of unsuccessful attempts and thousands of dollars spent with inexperienced companies and consultants without results. We've successfully negotiated an increase for every one of our previous clients, and that is our commitment to every client that we work with. NGA has negotiated for nearly every speciality and in nearly every state. This gives us a knowledge base and direct payer decision maker contacts that are unparalleled by any other negotiation service.
Negotiating New Contracts

We've helped many practices attain significant rate increases over the initial offers by health plans for new contracts.
Rate Increases

We have helped 100% of our clients increase their revenue by millions of dollars with these negotiations.
Credentialing

We hold the insurance company accountable to the contracting process and are often able to obtain effective dates more quickly than our competitors.
Track Record

We have been able to successfully negotiate at least one contract for higher reimbursement for all our clients, and that has paid for our fees many times over.
Return on Investment

Every client we've worked with has been able to achieve a meaningful return on invest after working with us. Our service pays for itself.

Negotiation Preparation
Consultation and Proposal

We set up a call to discuss the status of a Clients contracts, and to understand the pain points for each practice. NGA submits a proposal to the client, outlining the process, fees, and the plans NGA will pursue increase from.
↓
Information Provided by Client

Once a client procures our services, we send them a list of data points and information that we'll need to analyze their rates and create a value proposition.
↓
Analysis of Payer Reimbursements

We benchmark your practices' allowable rates by individual CPT against Medicare to understand your bottom line on a granular level.
↓
Negotiation Process
Value Proposition Submitted to Plans

An in depth value proposition is created that highlights all of the practice's unique capabilities and savings for to the health plans.
↓
Negotiation with Plans

We submit the value proposition to each plan and initiate the negotiation process. Over the course of weeks and months we make the irrefutable case for an increase to the plans. We don't take "No" for an answer.
↓
Higher Rates for your Practice

NGA is committed to getting our clients higher rates, even after months of stalling and delays, NGA sticks with the negotiations. We don't stop until we get the increase your practice is entitled to.
Case Study
This medium-sized practice has been open for 6 years and has a r
oster comprised of 5 medical doctors and 3 mid-level providers.
Annual Revenue is $4,650,000* broken down according to the following payment mix:
Medicare - 25%
Medicaid - 10%
Commercial Payer 1 - 20%
Commercial Payer 2 - 10%
Commercial Payer 3 - 10%
Commercial Payer 4 - 20%
Commercial Payer 5 - 5%
After a comprehensive meeting to scrutinize and discuss our strategy, leverage, and competitive advantages, we analyzed the practice's CPT codes according to the payers above and weighted the number of encounters.
We found what each of the payers was reimbursing, as compared to Medicare…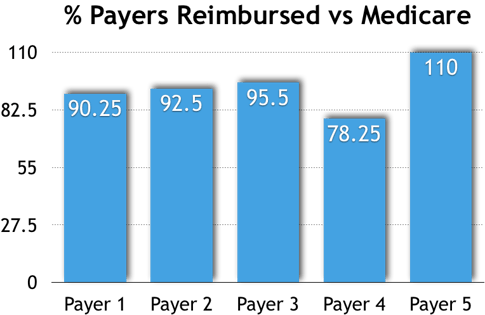 You'll notice Payers 1, 2 and 3 are paying at a similar rate. Payer 4, on the other hand, is pulling the average down, and Payer 4 is one of our largest payers. This was seriously impacting the practice's finances. So, how did NGA proceed? We created an irrefutable value proposition and a strong negotiation strategy.

Using our long-standing health plan contacts, we started the several month-long negotiation process. Even after initially refusing any increases, the Payer ultimately agreed to an 18% increase over current rates from 78.25% to 96.25%. The result?
| | | | |
| --- | --- | --- | --- |
| CPT Units Per Year | Current Reimbursement | Proposed Reimbursement | Weighted Average |
| 335 | $ 472,266.25 | $ 572,565.25 | 51.99% |
| 188 | $ 352,477.44 | $ 413,600.00 | 37.56% |
| 257 | $ 11,269.45 | $ 10,136.08 | 0.92% |
| 780 | $ 46,293.00 | $ 46,144.80 | 4.19% |
| 133 | $ 9,017.40 | $ 12,149.55 | 1.1% |
| 400 | $ 30,708.00 | $ 10,683.54 | 3.27% |
| 122 | $ 10,723.80 | $ 10,683.54 | 0.97% |
| Total | $ 932,755.34 | $ 1,101,239.22 | |
| Total $ Increase | $ 168,483.88 | | |
| Total % Increase | 18.06% | | |
An extra $168,483 PER YEAR, year after year!
All of that revenue was essentially profit for the practice. No additional expenses were required to increase their bottom line. All with just ONE payer. Imagine what that could mean for your practice.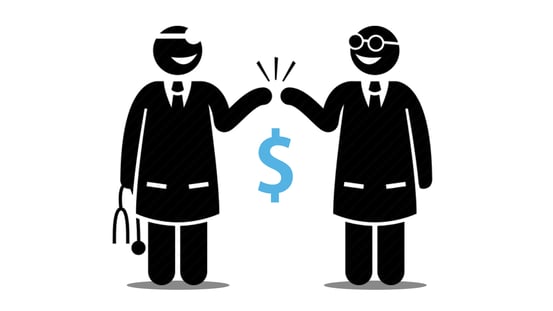 ---
Timeline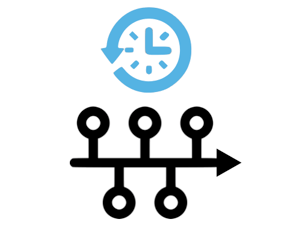 Timelines for negotiation services are highly dependent on the payers. Most negotiations take on average between 3 and 6 months between the signing of the contract and the signing of the addendum with increased rates. NGA Healthcare works tirelessly to obtain your practice the increase it deserves, and our entire payment structure was designed to align our incentives with your practice. The sooner we get you a large rate increase, the sooner we all benefit.
How We Charge
Initial Fee
Our initiation fee covers all work and time for our services. Even if negotiation takes months, dozens of calls, and hundreds of emails, we never charge for additional hours. The fee is dependent on the specialty, size of the practice, and the number of plans to be negotiated.
Performance Bonuses
We build in a bonus structure based on the percentage increases we are able to obtain per health plan. We are incentivized to get a higher increase that will greatly increase the bottom line for your practice.
Talk with a representative today to learn about how NGA can work for you!