There is no doubt that insurance companies rule the healthcare system. Many of the problems we have today are the cause of insurance payers. Here a few little known facts about the health insurance business model:
1. They pay big money to rule the market
In 2018, insurance companies paid $156,867,044 to our politicians. That's in just one year. The top contributors were Blue Cross followed by Cigna, Aetna and United Healthcare. Exactly how much they contribute isn't always clear because sometimes they use separate entities to make donations. This doesn't even include political contributions from pharmaceuticals. These contributions aren't split along political lines either; both republicans and democrats have accepted billions of dollars over the years from health insurance companies.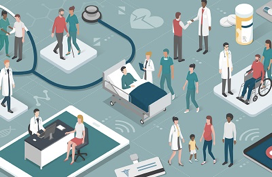 2. They bribe insurance brokers
Besides the typical incentives brokers have to sell health insurance to employer groups (usually 3% to 6% of the premium), health insurance plans often give a 'kickback' to brokers - some of these kickbacks can be north of $100,000 for a large group. What this means is that, often, the broker isn't always pushing the best deal to the employer. Critics say the setup is akin to a single real estate agent representing both the buyer and seller in a home sale. In 2017, Health Care Service Corporation, which oversees Blue Cross Blue Shield plans serving 15 million members, disclosed in its corporate filings that it spent $816 million on broker bonuses and commissions, about 3 percent of its revenue that year. All that money, and they can't give their physicians automatic increases in reimbursement rates?
3. There is no such thing as "Market Rates"
When the insurance company says that their 'Market Rates' are the only rates available to a physician group, that's not actually the case. "Market Rates" suggests that rates are not negotiable. These rates are always set below Medicare rates, usually about 80% of Medicare. They want to make it sound like you're getting a good deal: "You're getting 100% of the fee schedule!" when in reality you are getting way below Medicare rates. These "Market Rates" also don't update yearly (unless they are reduced) the same ways Medicare rates do…there is never an adjustment for inflation and costs of operating a practice. It's important to negotiate your reimbursement on a yearly basis.
4. They aren't incentivized to save money
With the 80/20 rule in place (payers are supposed to spend at least 80% of their revenue on paying claims) payers are disincentivized to lower healthcare costs. The law requires that insurers spend at least 80% of the money they take in from premiums on health care costs and quality improvement activities. What constitutes quality improvement activities isn't exactly clear. This actually contributes to rising health care costs. Here's how: Let's say administrative expenses eat up about 18 percent of each premium dollar and around 2 percent is profit. Making a 2 percent profit is better if the company spends more. The more they spend, the more they make under the current system.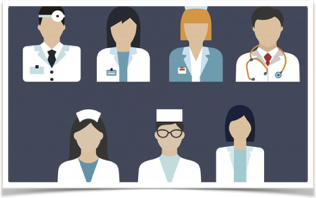 5. They practice medicine
A survey by the Global Healthy Living Foundation a non-profit patient advocacy group, shows that 70 percent of prescription medications are changed by health insurers, denying patients the drugs their doctors prescribe. A pediatrician in Massachusetts recently published how she thought she was offering convenience to her patients via flu-shots coupled with an annual checkups on a Saturday. A representative from one insurance company came a few months later, reviewed the pediatrician's charts, and ordered the pediatrician not to open on weekends, and was forbidding her to examine patients prior to immunizing them. Insurance companies use their rules and regulations to dictate how physicians practice medicine.
Last Words….
Our organization is about keeping insurance payers accountable. Most practices are not getting the rates they deserve. If you haven't negotiated your reimbursement rates in the last three years, you're leaving money on the table. The amount of additional revenue practices forego can run in the tens (and even hundreds) of thousands of dollars. If you are interested in finding out if your group is a candidate to get your rates negotiated, click here to get in touch with us and we will provide a free consultation and assessment. Or give us a call at 520-333-2076 or email info@ngahealthcare.com.