From the early stages of the COVID-19 pandemic, healthcare providers have been reaching out to us expressing some of the most difficult decisions they have ever been faced with; Practices are struggling to keep their doors open as costs mount, and revenue has fallen significantly. Practices are faced with temporarily shutting down or closing permanently, even the ones that have seen growth and success for years. Where should we all be looking to ensure practices remain open, implement the right changes, and evolve their operations for the future?
The lack of assistance and guidance from local, state, and federal governments have left providers with no playbook on what to do next. They've implemented their own safety measures to prevent the spread of COVID-19, while trying to figure out how to manage the financial impact all on their own.
Smaller independent practices without the financial backing of hospitals or health systems will not be able to survive on what is amounting to nearly half of their average revenue stream. That being said, there are some things that a proactive practice can do to manage this financial and medical crisis, including: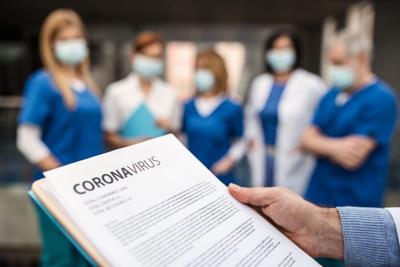 1.

Take advantage of any CMS Accelerated Payments:
In order to increase cash flow to providers of services and suppliers impacted by the 2019 Novel Coronavirus (COVID-19) pandemic, the Centers for Medicare & Medicaid Services (CMS) has expanded their current Accelerated and Advance Payment Program to a broader group of Medicare Part A providers and Part B suppliers.
CMS is authorized to provide accelerated or advance payments during the period of the public health emergency to any Medicare provider/supplier who submits a request to the appropriate Medicare Administrative Contractor (MAC) and meets the required qualifications. To find out more visit
https://www.cms.gov
and complete an Accelerated/Advance Payment Request form and submit it to your servicing MAC via mail or email.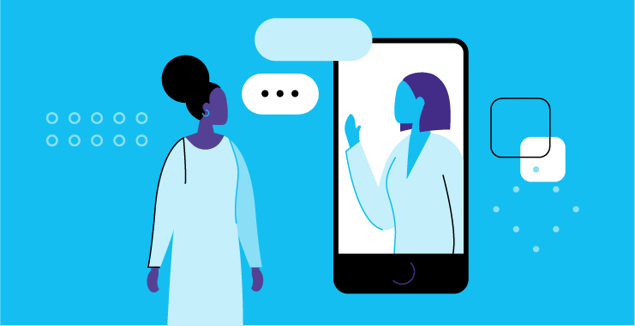 2.

Invest in telemedicine and commit to apply it to your practice:
With some cities, regions and states opening back up seeing spikes in COVID-19, it further estab

lishes the position that technology is here to stay and ever so pertinent in this long journey providers are having with this pandemic. Currently, practices can incorporate telehealth to treat and maintain treatment plans and explore the use of mobile apps to increase communications with these patients.

Amidst concerns around reimbursements, telehealth is giving healthcare providers leverage against payers they didn't once have.

While it isn't certain if telehealth is here to stay, it is anticipated that at least until there is an effective COVID-19 treatment or vaccine, Telehealth will remain reimbursable.
Here's a brief breakdown of a few available grant options eligible under limited enrollment timelines:
The Federal Communications Commission (FCC) COVID-19 Telehealth Program:

This program will distribute up to $1M per applicant to assist eligible healthcare providers in delivering telehealth services to patients.

Learn more about eligibility and program specifics

.
The U.S. Department of Agriculture (USDA) Distance Learning and Telemedicine (DLT) Grant Program:

This program provides funding for rural communities to acquire the technology and training necessary to connect educational and medical professionals with the teachers and medical providers who serve rural residents at the local level.

Learn more about eligibility and how the grant funds can be used

.
Health Resources & Services Administration (HRSA) Telehealth Network Grant Program:

This funding opportunity is aimed towards promoting rural tele-emergency services with an emphasis on tele-stroke, tele-behavioral health, and tele-emergency medical services (tele-EMS).

Learn more about eligibility and program specifics

.
3.

Make sure practice financials and revenue cycle management are taken care of (i.e. billing and credentialing):
The revenue cycle encompasses extensive administrative tasks and processes that take place from the scheduling of a patient to the collection of revenue. Keeping on top of your revenue cycle during these precarious times is crucial for keeping the lights on, but it also empowers practices to make the necessary decisions to survive. Understanding where your expenses lie, what sources are contributing to your revenue, what impact seasonality has on your practice, and making sure all the providers are credentialed is key to balancing your cash flow. If necessary, hire a trusted vendor to audit your billing and collection efforts; even if this service is being performed in-house.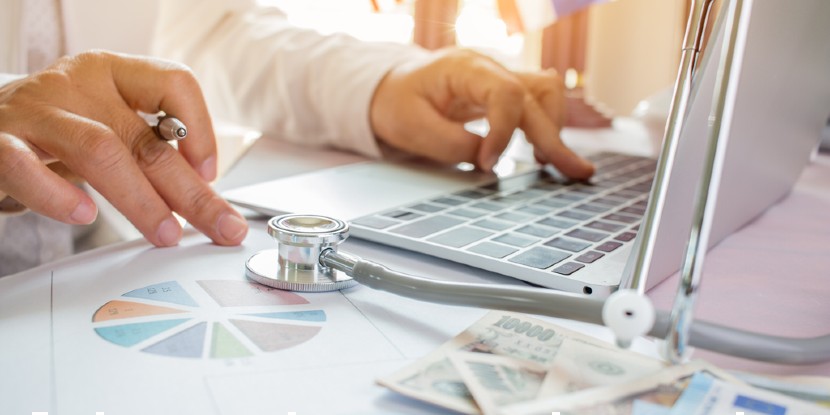 4. Analyze and negotiate your payer contracts:
The most neglected and most important tool that a practice can use to survive the pandemic slowdowns and revenue interruptions is negotiating adequate payer contracts and reimbursement rates. Gone are the days when Medicare was by far the worst payer, as many practices would love to have all their contracts pay the same and as consistently as Medicare. Negotiating contracts is incredibly time intensive and is difficult to manage by design. The payers use private practices as a cost-saving mechanism in the grand scheme of their network management, and yet they rely heavily on private practices to meet network adequacy guidelines.
Understanding your leverage and securing an experienced negotiation team is ultimately what will decide if your practice will grow and recover, or stay stagnant or need to be sold to a larger group.
When you consider that payer contracts lose 2-5% of their value year after year, sitting on contract and waiting to negotiate is a bad idea. A 5-year-old contract with old rates is worth 20%-30% less today than when you first signed the agreement. The ideal strategy is to update your reimbursement rates now, and then implement yearly "cost-of-living' increases to keep your practice competitive.